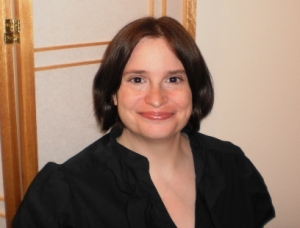 Peggy
最新更新日:2013-04-02
Baby Shower
2011-11-09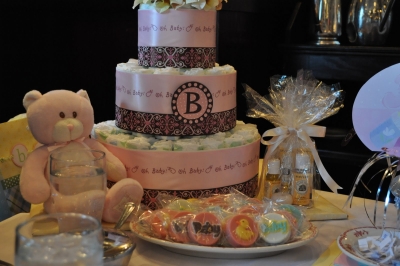 ---
In some countries, a baby shower is a way to celebrate the pending or recent birth of a child by presenting gifts to the parents at a party. The term "shower" is often assumed to mean that the expectant mother is "showered" with gifts.
---
In the U.S., this is a very common tradition. There is no set rule for when or where showers are to be held. Baby showers can be held at a home, a restaurant, a rented location, etc. The number of guests and style of entertainment are determined by the host. Most hosts invite only women to baby showers, although there is no firm rule requiring this. If the shower is held after the baby's birth, then the baby is usually brought, too. Showers typically include food and a special celebration cake.

---
Guests bring small or large gifts for the expectant mother. Typical gifts related to babies include diapers, baby bottles, clothes, and toys. It is common to open the gifts during the party.
---
Some hosts arrange baby-themed activities, such as games to taste baby foods or to guess the baby's birth date or gender.

---
On Sunday, November 7th, I helped coordinate a baby shower for one of the mothers in our Japanese playgroup. She is expecting her 2nd child. We decided to have a luncheon at one of her favorite restaurants. Our group made a diaper cake, played baby shower games, gave her gifts, and enjoyed time to chat without our children. It was a lot of fun!

---
Note: A baby diaper cake is made out of disposable diapers and other baby care supplies, such as baby oil, powder, bottles, wash cloths etc. The diaper cake construction is very functional and easy to disassemble. The diaper cake can have 1-4+ tiers and can contain whatever the budget allows. There are many styles of diaper cakes a few are bouquets, baby carriages and baby booties. (*You can see the diaper cake our group made and gave to our friend.)

---