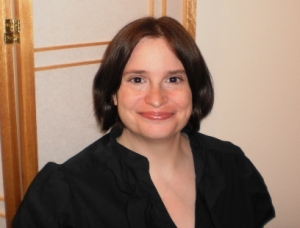 Peggy
最新更新日:2013-04-02
FUN ACTIVITIES TO DO IN AUTUMN
2012-10-16
---
Autumn is a fun season in the U.S.!
---
In October, Americans like to drive around and view the leaves changing colors, pick apples from an apple orchard, go visit a pumpkin patch and a corn maze, decorate or carve pumpkins, decorate their homes for Halloween, and let their children enjoy "trick or treating" on Halloween night.
---
I live in Washington State (Seattle, WA). There are many apple orchards in our state. Farmers who own the orchards have many family activities. People go pick apples from trees, eat items made from apples, drink hot apple cider, and take home the apples to make desserts and delicious snacks. It is a great family activity.

---
People also like to go to pumpkin patches and corn mazes. Families pick pumpkins from the fields. Then, take them home to carve or decorate the pumpkins. Usually, people put them on their front porch for everyone to see. Corn mazes are fun too! You walk through a field of corn that is cut out in a pattern. It is a maze. My son loves to walk through a corn maze each year!

---
In the U.S., Halloween is a holiday. It is on October 31st. People have many costume parties on this day.

---
In the evening when it begins to get dark, children dress in costumes and walk around their neighborhoods. They go to different homes, knock on the door, and say "trick or treat" to the people who live in the home. Then, they receive candy or treats. It is a fun event, and children are always very excited!

---
QUESTIONS:
What do you like to do in Japan in autumn? Do you view the "momiji" changing colors? Do you go to Kyoto or another special location to see the "momiji" or have a festival? What festivals do you do in your hometown in autumn? Do you go to an "onsen"?

---
Vocabulary: 1.Carve: cut into the pumpkin. 2.Corn maze: a large field of corn that is cut to make a pattern. People walk in the tall corn. 3.Trick or treat: "Trick or treat" are words children have to say to receive candy or treats from people on Halloween. 4.Costume parties: People (adults and children) dress up in all kinds of pretend clothing and have a party. 5.Apple orchards: A place where there are many apple trees growing together.
---